Standard Features
Simple one-man operation
Ability to re-roll two or four corrugations without changing tooling modules, allowing the use of 12-inch(30 cm) or 24-inch(60 cm) wide annular coupling bands
Segmented die system allowing for full-depth corrugations
Modular tooling design for easy tooling change-overs and maintenance
Hydraulically driven stabilizing rolls
Hydraulically driven mobile unit
Single- and double-end systems for re-rolling one end or both ends simultaneously
Designed for outdoor exposure and usage
Ruggedly engineered, to ensure low maintenance costs
Precision machined and fabricated to exacting tolerances, ensuring many years of trouble-free operation
1/2 x 2 2/3 inches (13 x 68 mm) and 1 X 3 inches (25 x 75 mm) available
Mobile Features
Mobile unit that is fully contained on one custom trailer with a generator
Quick and easy onsite setup
One man operation
Ruggedly engineered to ensure low maintenance costs and reliable operation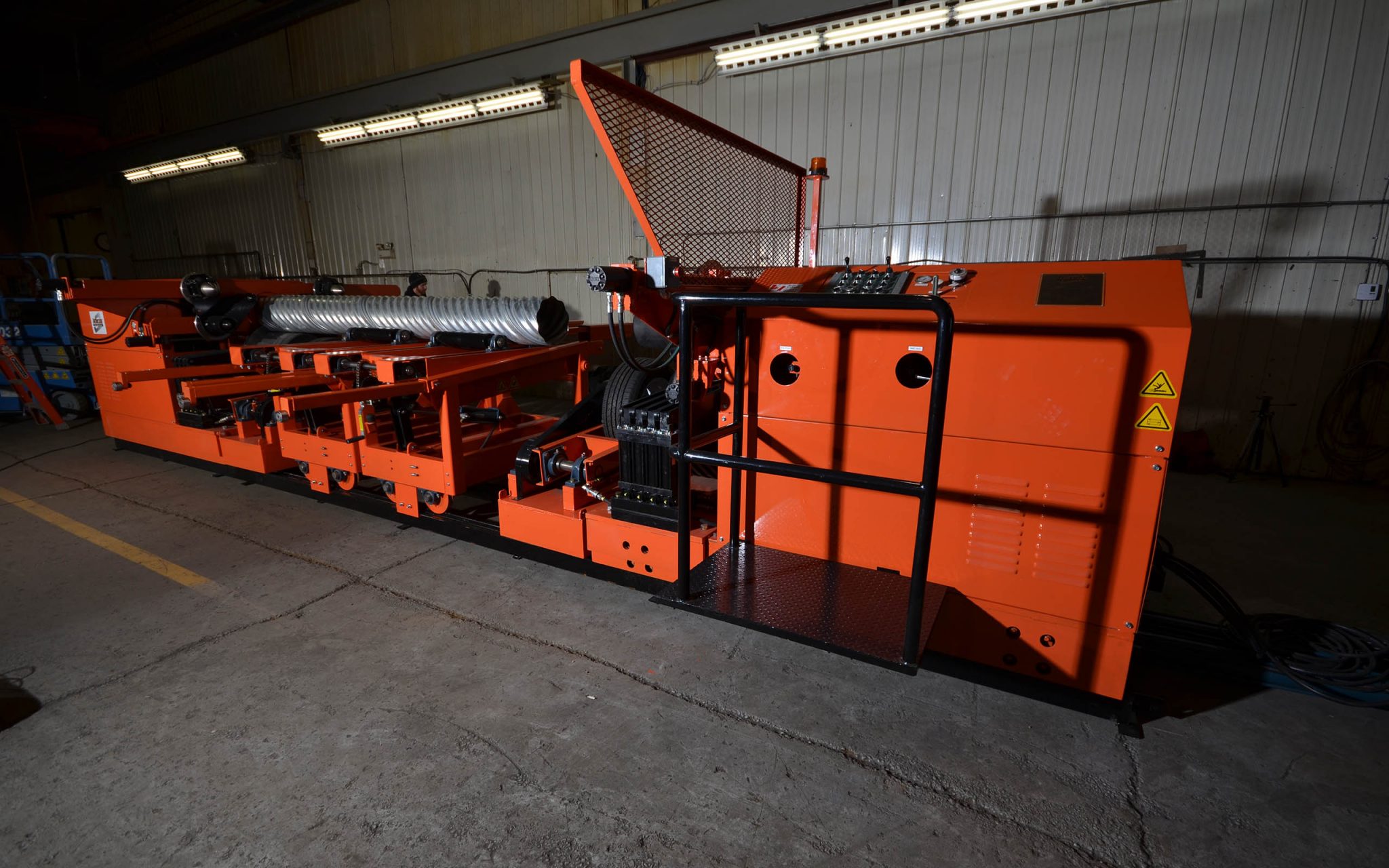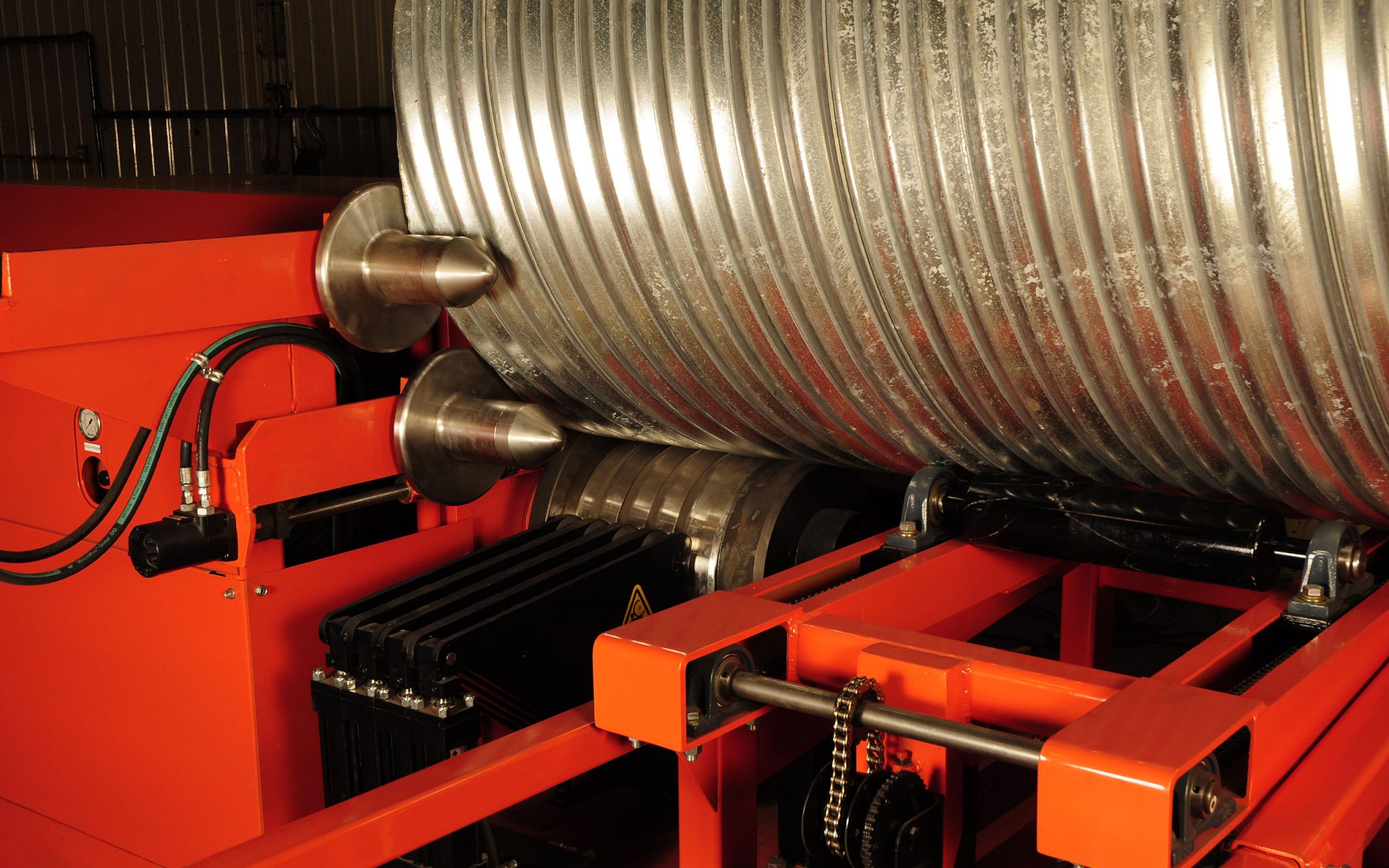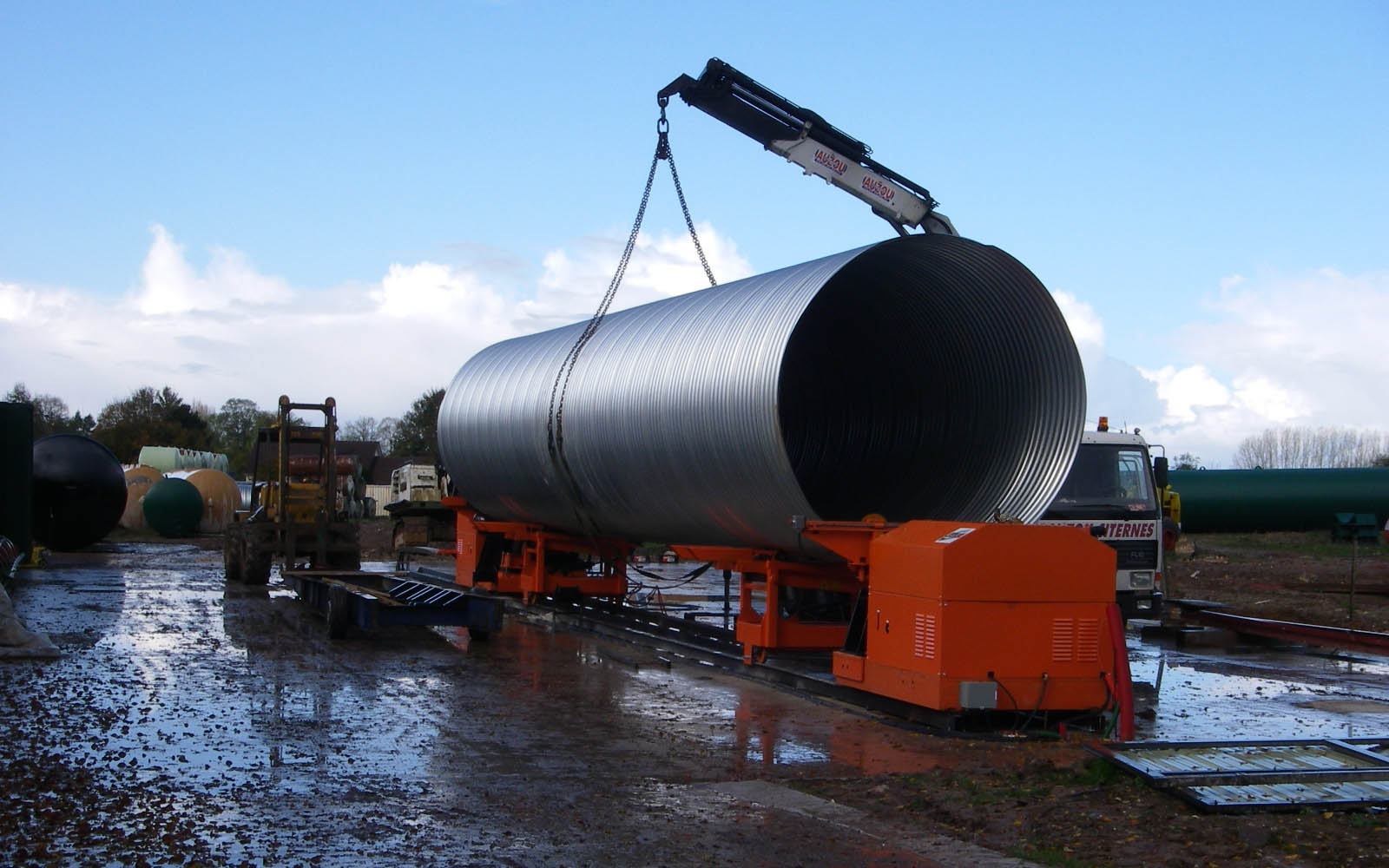 Ironside offers a full line of standard and mobile recorrugators to suit various and demanding needs of our customers. The Ironside recorrugator is manufactured to handle a wide range of steel gauges, using a segmented die system to ensure the best and truest annular corrugations in the industry.
The recorrugator changes the end corrugations from helical to annular, which permit the use of an annular corrugated or semi-corrugated coupling band for a stronger, leak-resistant connection. That makes our recorrugator the perfect fit for applications such as storm sewer systems, water retention systems, and cross-drain applications.
Our Recorrugator machines are one of the most sought after machines on the market because of their ease of operation and dependability. We believe that there are more IDM Recorrugators in operation around the world than all other brands combined.
Ironside remains the innovator in recorrugator technology and effectively uses a segmented die system. A segmented die system makes it possible to re-roll for a true, full-depth corrugation around the circumference of a corrugated metal pipe.
The Ironside recorrugator is compatible with all corrugated metal pipe materials and profiles including polymer-coated, galvanized, aluminum, and aluminized pipe. For applications such as polymer-coated pipe, a tire drive is added for extra traction and to safeguard the integrity of the pipe's coating.
As industry leaders with over 100 years of experience, Ironside is committed to exceeding customer expectations. Our recorrugators are built to withstand years of operation with minimal maintenance cost. Speak to our sales department today about your product requirements.