ECOPAVER 400
An Efficient Asphalt Recycling System
The Ecopaver 400 was designed to improve the efficiency of recycling asphalt off British Columbia highways. The Ecopave system uses approximately 70% less oil than a standard asphalt recycler system and operates more efficiently than conventional systems.
IMPROVING THE DESIGN
Our Engineers Had A Solution
We were extremely excited to work on this project. Our customer provided the original design of the system, and our engineers made several improvements.
The first major improvement was the overall design. Originally, the compartment used for heating the asphalt was too close to other vital parts of the machine, and our engineers realized it would lead to overheating.
We made the adjustments, which improved overall internal temperatures, and moved into the next phase of the project.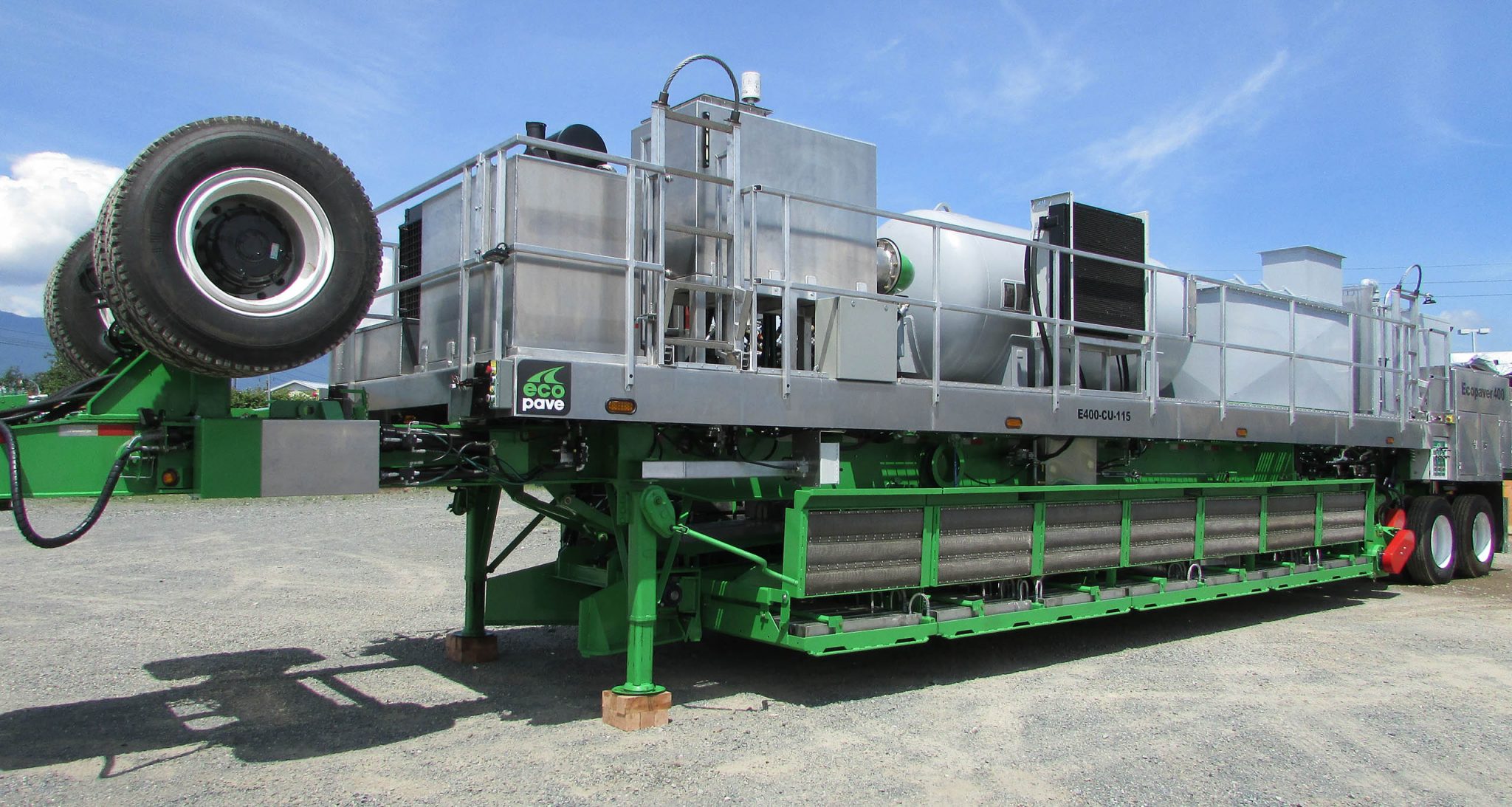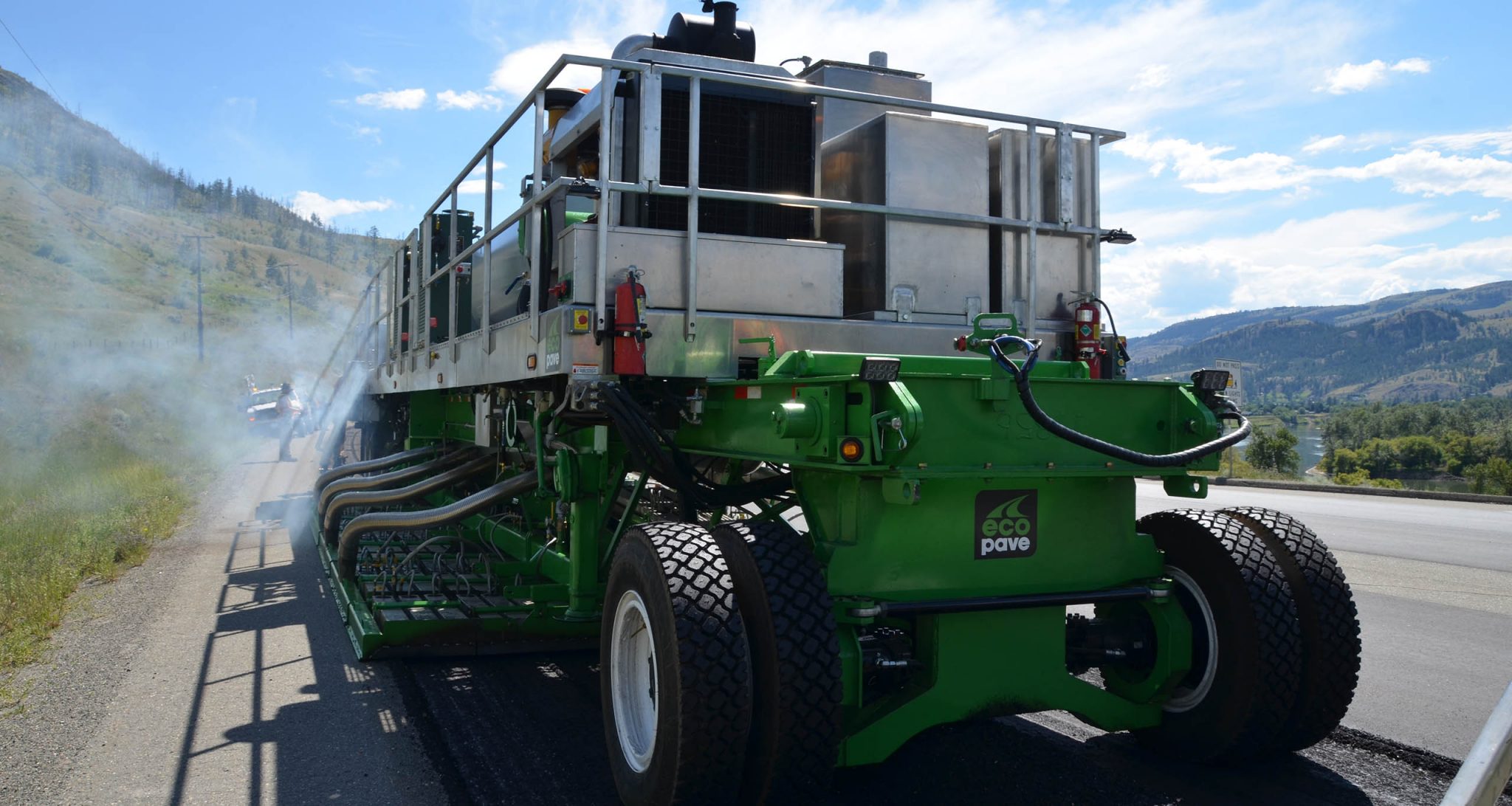 BEING INVENTIVE & INNOVATIVE
We Improved Ease Of Use By Developing A New System
The Ecopaver is a machine made up of many moving parts, all of which needed to be either ordered or fabricated, assembled, programmed and tested. Our team worked diligently to ensure the process went smoothly.
After assembly and during the testing phase, we realized that while the machine functioned well, the process of loading and unloading the system for transport took an incredible amount of manual labour.
It took four men to complete the step. We knew we had to find a way to make it easier for our customer.
The root of the problem was with the wheel installation on the drive unit in the design layout. The wheel installation made loading and unloading a manual task, so we programmed the Ecopaver to unload and load automatically.
After considerable planning, we developed a system that allowed the wheels to unbolt and pack onto a trailer with the push of a button.
ALLTECK LINE CART
Small Custom Design Build
This custom product is used for changing energized line spacers on Hydro transmission towers/lines that hang 100's of feet in the air. Ironside redesigned the plans for the existing cart to make it lighter and easier to maneuver as well as keeping safety a top priority – all without sacrificing strength or quality.