DRYING RACKS
A Quick Turnaround Precisely When Needed
Our well-organized facility allows us to minimize production downtimes so that you get the product you need when you need it.
IMPROVING THE DESIGN
Exceeding Customer Expectations
We were requested to build racks that are used for drying office floor mats after they are cleaned.
With a sample provided by the customer, we re-designed the racks as specified and improved upon their original design.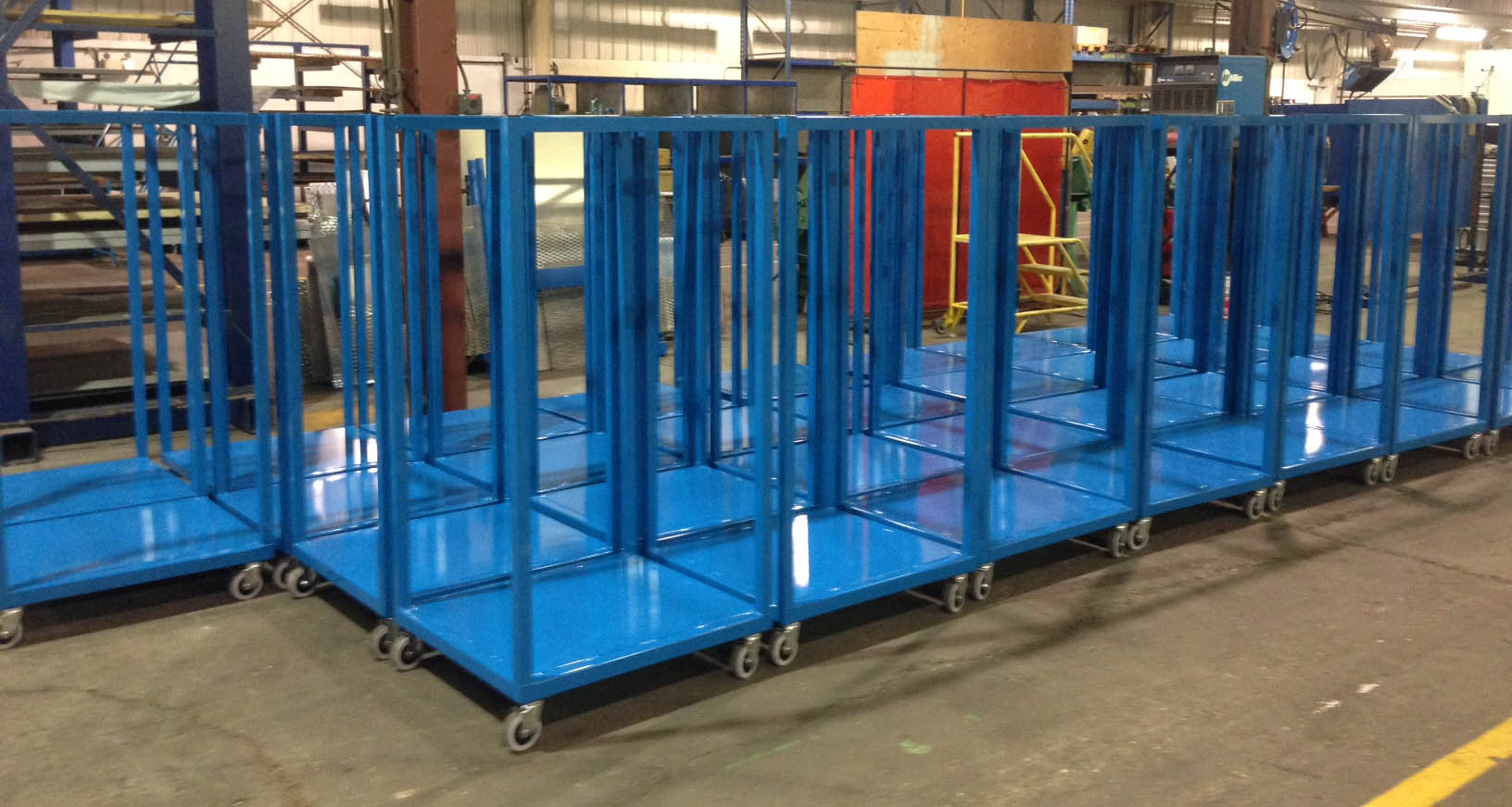 COMPLETE CUSTOMER SATISFACTION
Providing Quality Metal Work For Over A Century
The production of this custom job was delivered to the customer's complete satisfaction. Our customer chose Ironside for our high quality of work and top notch rvice, and returns to us for custom projects regularly.
We always aim to exceed expectations and deliver a reliable product.
ALLTECK LINE CART
Small Custom Design Build
This custom product is used for changing energized line spacers on Hydro transmission towers/lines that hang 100's of feet in the air. Ironside redesigned the plans for the existing cart to make it lighter and easier to maneuver as well as keeping safety a top priority – all without sacrificing strength or quality.