MORE THAN JUST ROLL FORMING
As industry leaders with over 100 years of experience, the Ironside team is committed to exceeding customer expectations. We achieve this commitment through product innovation, dedication and continual overall improvement.
For decades, we have also been supplying the market with four-post presses, shears, 3-roll (pyramid roll), lug presses, cut-to-length lines, custom de-coilers (uncoilers), dimple band presses, slitters, and much more.
By providing innovative and quality products, we strive to maintain our reputation as a world leading supplier, with unsurpassed customer loyalty. Contact us today so we can help you with your project requirements.
YARD SAW
Ironside's Yard Saw will help cut down on production time and cost by eliminating the need to create every pipe on order. Create standard products for inventory and cut special lengths when needed.
The pipe diameter capacity for our Yard Saw is 6 to 144 inches (150 to 3,600 mm), and a thickness capacity of 18~8 ga (1.3 to 4.2 mm). With a hydraulically driven clamping arm and rollers, the saw is easily adjusted to any diameter of pipe and ensures a smooth, accurate cut with the water-cooled blade. Ironside's Yard Saw also includes adjustable buggies for better pipe handling.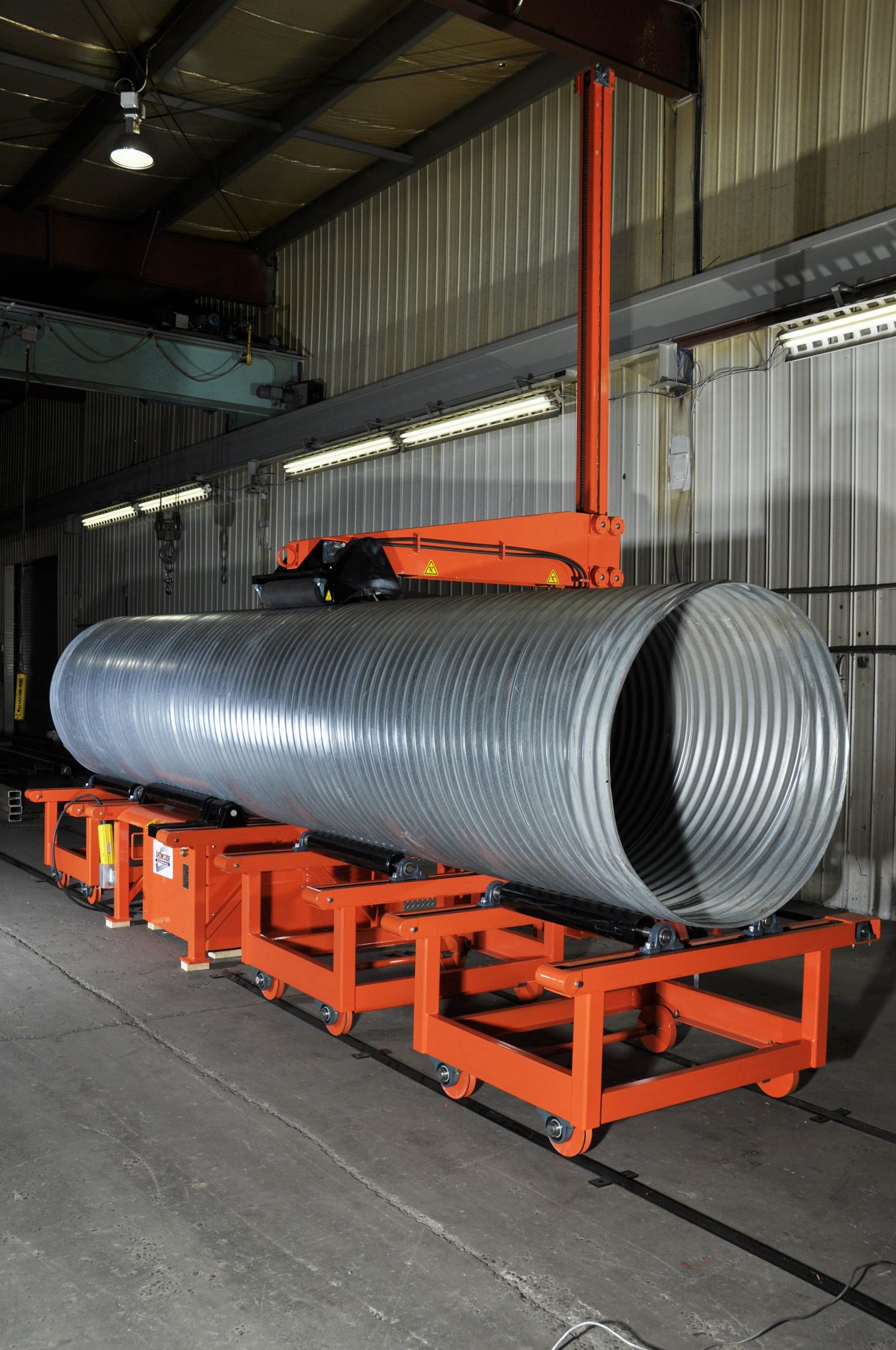 INTERNAL ARCHERS
Internal arching process provides a truer-arched pipe
Capable of arching various corrugations without the need for additional equipment
Ruggedly engineered to ensure low maintenance costs
Designed for outdoor exposure and use
Four sizes of Arching units available to allow the flexibility of arching various different diameters of pipe from 18″ up to 120″ (457mm up to 3048 mm)
All units are powered by a common hydraulic unit supplied by IDM
Each arching unit is made up of 4′ selects that can be controlled individually or simultaneously
Arched Pipe is used extensively in flood control, drainage, and sewer systems. It's the preferred product when dealing with limited headroom. The correct pipe is a critical component in culverts, storm sewers, and other drainage systems. For this reason, Ironside produces a full range of Internal Archers that are capable of arching various corrugations without the need for additional equipment.
Our Internal Arch Press reshapes the pipe to increase strength and maintain durability. For that true arch shape, contact our sales department for Ironside's full range of Internal Arch Presses.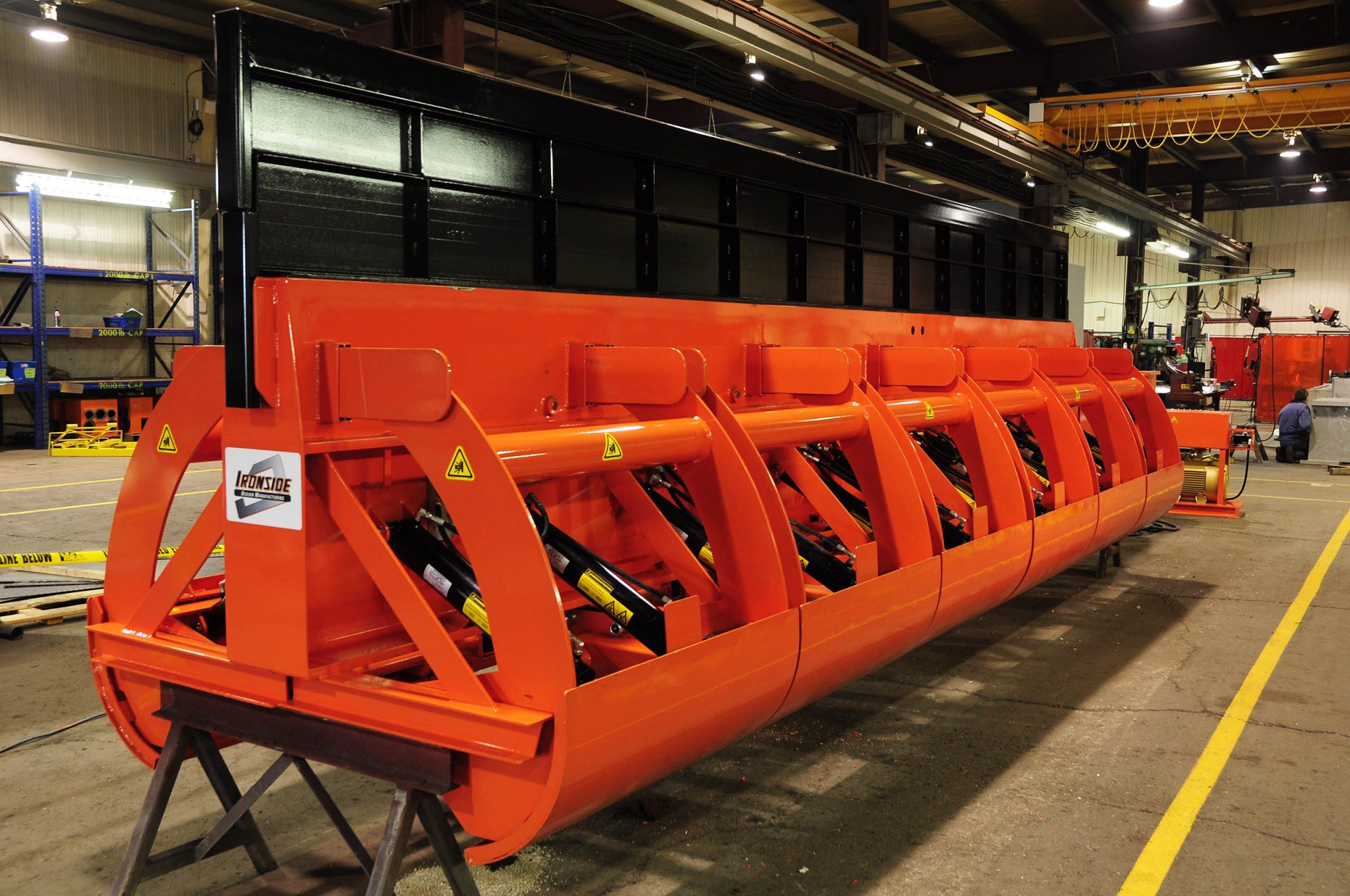 SNUGGER BAND
18-12 ga / 1.3 to 2.7 mm metal capacity
Easy to use
Low-cost maintenance
Flexibility of being installed outside
Fabricated to exacting tolerances, ensuring you with many years of trouble-free operation
Ironside's Snugger Band machine is compact and stand-alone making it a value-added piece in every corrugated metal pipe production facility. The Snugger Band Machine eliminates the need to use a larger, more expensive mill and machinery for producing annular corrugated bands.
The semi-corrugated bands offer the equivalent pull-apart strength as fully corrugated bands, and are easier to install. As well, the bands have more flexibility, allowing for an easier seal against the pipe.
The Snugger Band machine is easy to install and only requires one man to run the machine. It's inexpensive to run, has a robust, and a reliable design. It's also specifically engineered with hardened steel tooling to allow for low maintenance costs. The Snugger Band machine comes with a modular tooling design for simple changeovers and maintenance.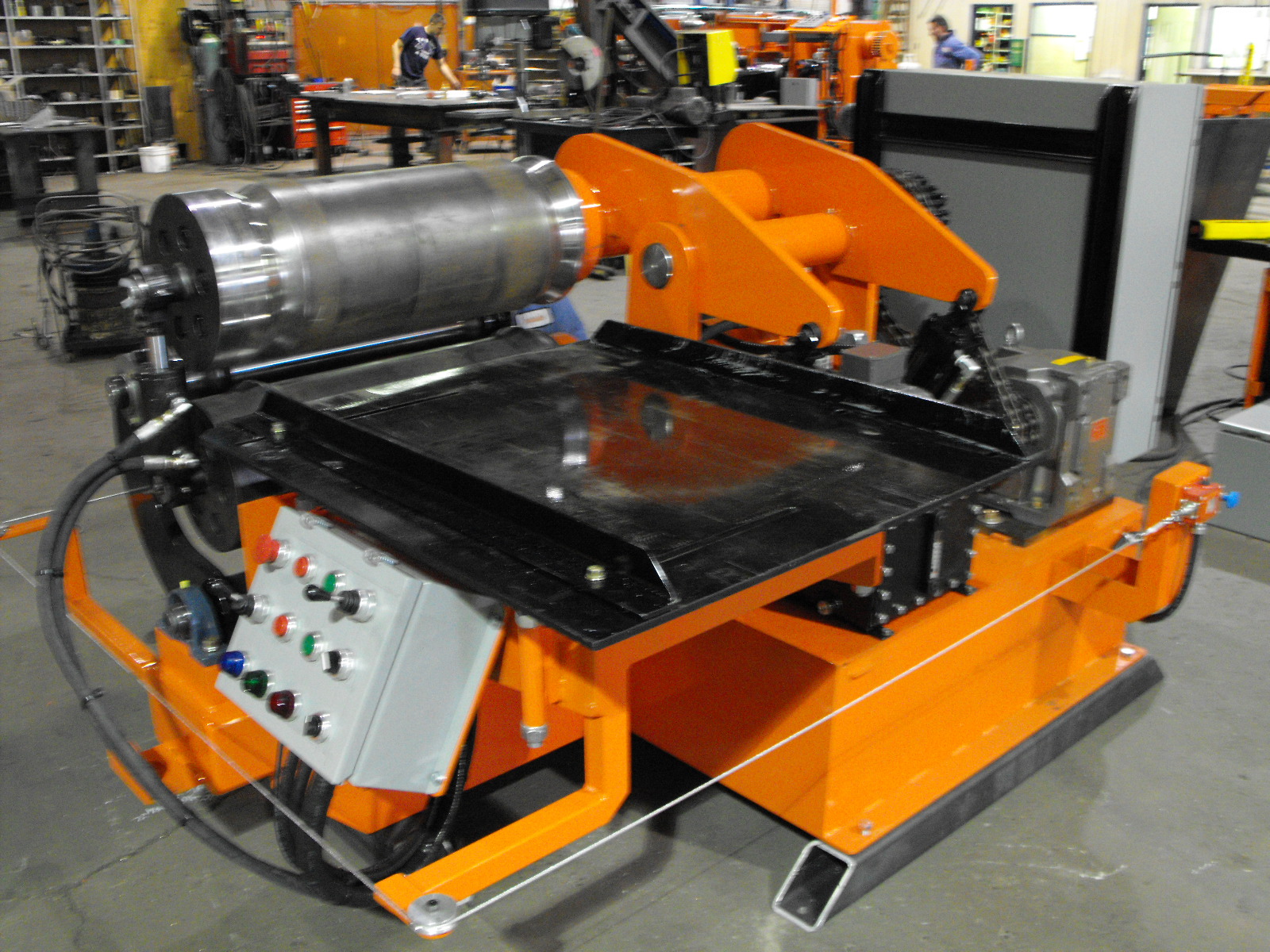 3 ROLL / PYRAMID ROLL
Simple one-man operation
Open gate operation
Hydraulic powered rollers for accurate operation with no free rolling
Compact design
Can be customized for various material widths or for flat rolls
Ironside's 3 Roll/Pyramid Roll is a compact unit that takes up little floor space. It's engineered for the most demanding conditions. This unit rolls fully corrugated sheets to any required diameter you choose; producing a quality band.
Our 3 Roll/Pyramid Roll unit is manufactured to be long-lasting and durable. Its simple one-man operation and compact design makes it easy to use.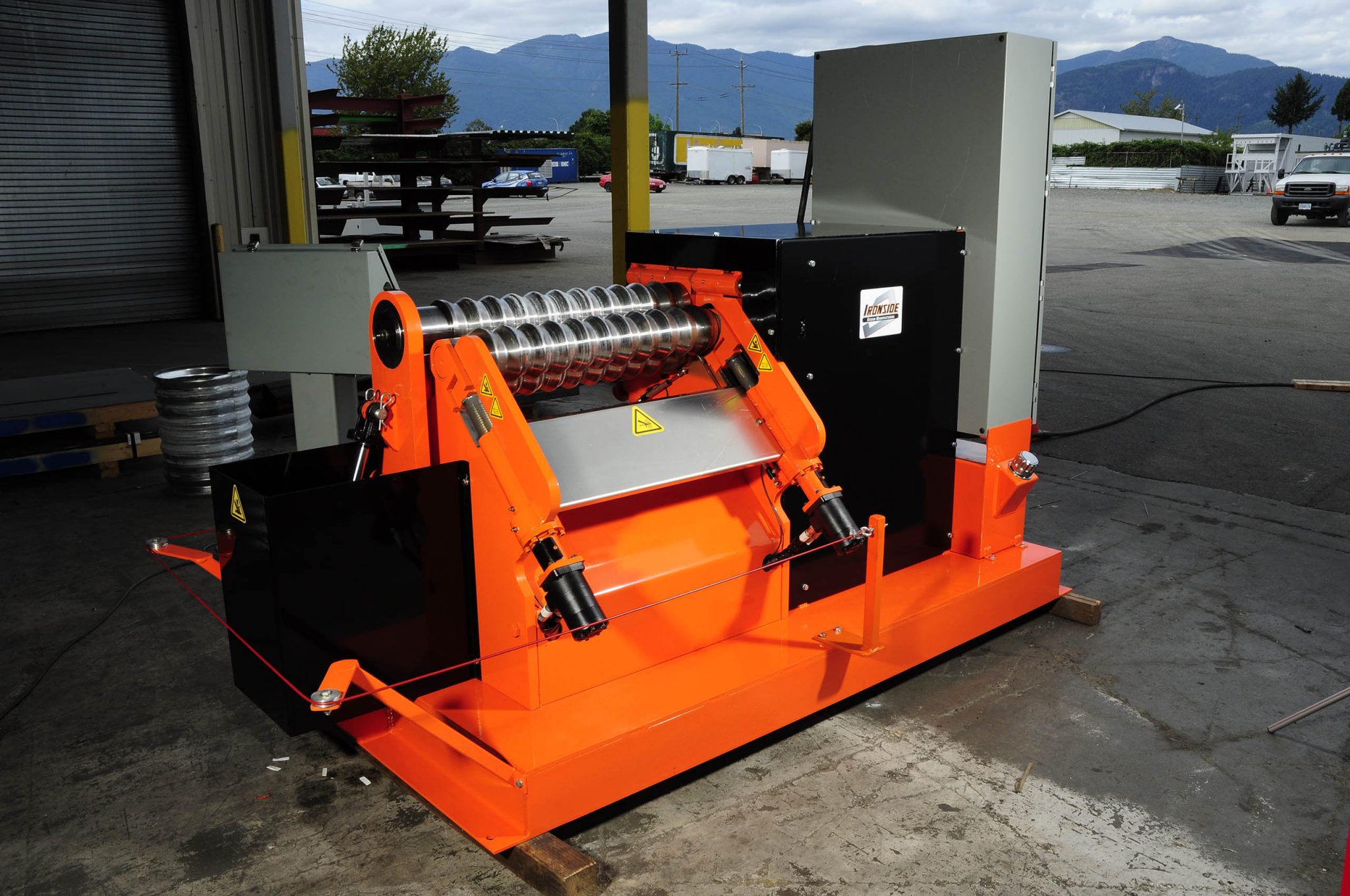 DIMPLE BAND
Ironside's Dimple Band Press is a reliable unit that is cost effective and simple to use. The Dimple Band Press creates durable dimple bands for pipe that does not have re-rolled ends. It's a valuable piece of equipment for any CSP operation.