DRD100
A Hardy Deep-Ocean Drill Rig
DRD100 is a heavy-duty ocean floor robotic drill rig used for oil, gas, and mining exploration.
OUR FACILITY CAN ACCOMMODATE LARGE JOBS
We Have A 70,000 sq.ft. Facility To Handle Big Projects
Ironside was approached to build the drill rig because we're known for our quality, reliability, and cost-effective custom solutions.
Also, our large facility was one of the few that were able to accommodate the production of such a complex and sizable project.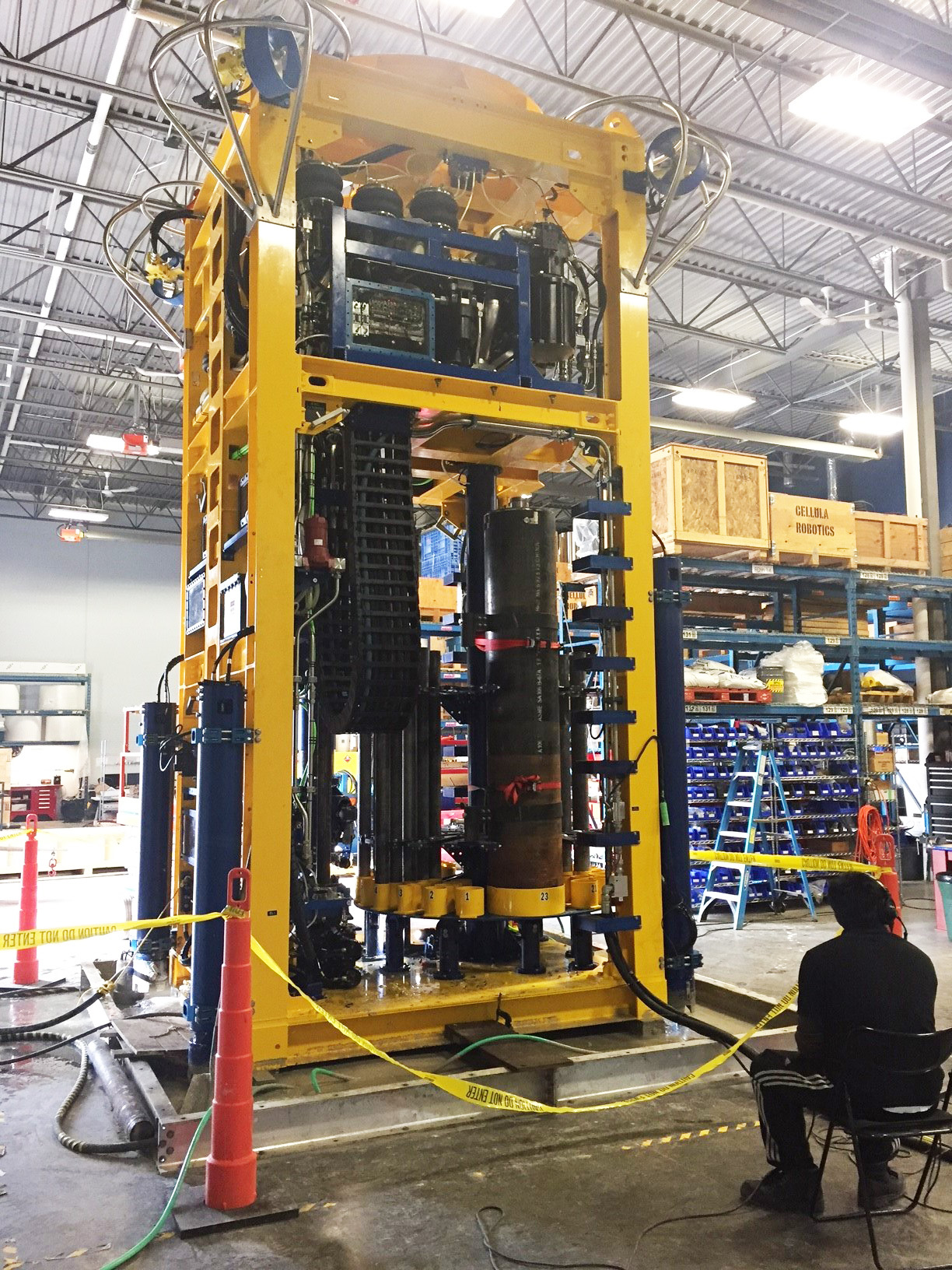 FAST PRODUCTION TIME
Despite On-The-Fly Changes, We Exceeded Customer Expectations
There were many strict quality checks to abide by in the design, manufacturing, and complex programming processes.
In addition, the overall size alone made CRD100 an interesting challenge for our team.
Despite the tight delivery schedule and some on-the-fly tweaks to the design in order to improve its efficiency, we exceeded our customer's expectations by completing the project on time while also helping them improve their own production time.
ALLTECK LINE CART
Small Custom Design Build
This custom product is used for changing energized line spacers on Hydro transmission towers/lines that hang 100's of feet in the air. Ironside redesigned the plans for the existing cart to make it lighter and easier to maneuver as well as keeping safety a top priority – all without sacrificing strength or quality.